My name is Liz Pritchard.
​​I am a 21-year-old college student in Western New York, and I am studying art and psychology. My goal is to work with young children on the autism spectrum through art therapy programs. As an individual with high-functioning autism and mental illness, art has always provided a healthy outlet for me to express my frustrations and anxieties when words were too difficult to express. I want to help other individuals like me by helping them find their voice, as art has helped me find my voice.

When I finished the comic, I showed it to several of my peers and teachers. This was a big risk for me, because I was opening my true self up to them, and feared being rejected… but they loved my comic!
In fact, for the first time in my life, I felt truly understood. This opportunity gave me the confidence I needed, and I received several local awards and scholarships. I received the BOCES Make All the Difference Scholarship for spreading Autism Awareness in my local community.

​Anime, my special interest, has really helped me connect with people, and anime has helped lead me to very great people that I still have connections with to this very day.
I'm currently working on a comic book series called "PaperBag". In "PaperBag", I focus and illustrate the feelings of individuals with mental illness instead of focusing on their labels. Focusing too much on labels can detract from understanding the feelings of individuals who live with mental illness.
© Elizabeth Pritchard 2017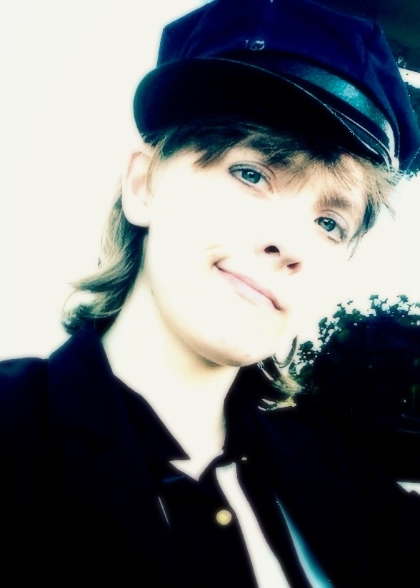 I feel very strongly about raising awareness of various psychological conditions. I find it critical to raise awareness of such conditions so that individuals with these conditions can get the help and support that they need.

I plan on raising mental health awareness through publishing my comics based off of personal experience. Art has helped me find my voice, and I will further develop my artistic abilities so that I can continue to grow as an individual and reach out to help others.
​
I made this comic for a very dear friend of mine, who is going through a very difficult time in their life. In "PaperBag", I illustrate what it feels like to be in my friend's shoes. They experience constant feelings of detachment from the world and themselves, along with persistent feelings of numbness with a conflicting sense of their own identity. My friend and I share similar struggles, and I want my friend to know that they are not alone and that even though depression and negativity can cloud one's view of the world, the good things in life are always there.